Faculty of SOCIAL SCIENCES
"A university is not a service station. Neither is it a political society, nor a meeting place for political societies. With all its limitations and failures, and they are invariably many, it is the best and most benign side of our society insofar as that society aims to cherish the human mind."
-Richard Hofstadter, Professor of American History, Columbia University.
Faculty of Social Sciences(FoSS) is not mere an academic discipline at Center for Peace Studies,British American University but is concerned with society and the relationships among individuals within a society, which often rely  on empirical ,textual or human approaches.
The Faculty of Social Sciences (FoSS) will contribute to the national and international knowledge development through strengthening and further developing the professional quality of its research and teaching activities. Faculty of  Social Sciences cultivates critical and creative thinking skills, allowing students to better develop their oral and written abililies. With an emphasis on helping students to integrate their experiences and creativity with research and observation, FoSS encourages students to integrate pragmatic mastery with abstract reasoning.
Humanities courses are essential to the development of scientists who can communicate across academic disciplines and understand the cultural and political conditions that affect their work. Professors refine the communication and analytical skills that will compliment the knowledge they gain within the scientific curriculum. Our educational programs include programs at several bachelor's, master's and Ph.D. level divided in seven major Departments. The educational programs cover most fields of education science. Research at the Faculty represents a unique combination of Social Sciences, Humanities, Media Studies, Economics,Psychology,Sociology,Public Administration and Education Sciences, enabling an interesting interdisciplinary collaboration.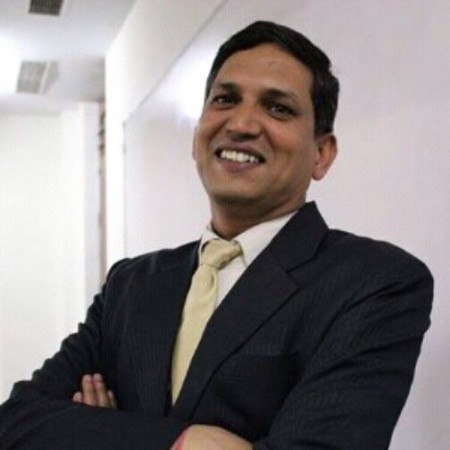 Ratnesh Dwivedi is an Academician,a Researcher,an Interdisciplinary Scientist,A Professor with many top Institutes and Universities,Academic and Corporate Advisor,NASA Certified Educator and Journalist with 20+ years across Academics, Corporate,Journalism and Teaching spectrum. He has taught almost all courses of Communication and Media Studies,have written 34 International Research Papers and 16 Books ranging from Fiction,Non-Fiction,Science,Reference and Awarded Media Books.He has submitted his PhD. on "International Terrorism and Television Channels : Operation and Regulation of BBC & CNN During Coverage of 9/11 & 26/11" in July 2018 at Amity University.Ratnesh Dwivedi is Member of Advisory Board with a dozen Research Bodies and two dozen Corporate Firms.He has multiple certifications from NASA and conducts its activities in India for past five years. He is top Intel,Sec & Def expert awarded by global reputed organizations. His 16 books and 34 research papers are widely read with record 30000 downloads.
He writes as Journalist for Russian International Affairs Council,Moscow,Global Ethics Network,Carnegie Council,Washington and serves as Bureau Chief with World News Tomorrow Corporation,London. His corporate knowledge and business strategy led him to be invited by 30 global small to mid scale firms to work on management and advisory positions and he also is founder board member with AusiHem and Advisory Board Member with world's top Advance Science Research Organization Lifeboat Foundation,USA as well as Founder of his own Research Consultancy firm Global Advisers & Consultants Corporation. This large academic,research,business,technical,corporate and industry knowledge enables him to be a pioneering figure in Social Sciences,Media and Communication and other areas as acclaimed Interdisciplinary Scientist.
We offer a wide and diverse academic portfolio that provides unique opportunities for interaction between disciplines.

- Bachelors Program
- Masters Programs
- Ph.D. Programs

Research & Infrastructure

Our research covers a wide range of topics and disciplines and represents a unique combination of research. The broad academic platform facilitates interdisciplinary collaboration and multidisciplinary research.

- Our Research Activities
- Infrastructure & Media Lab
Faculty of Social sciences - departments
Department of Media and Communication Studies
Department of Public Policy, Public Administration and Governance
Department of Social Work
Department of Psychology and Allied Sciences
Department of Sociology and Political Science